UNVENTED CYLINDER INSTALLATION SERVICES IN PULBOROUGH & SURROUNDING AREAS:
Unvented Cylinder Installation Services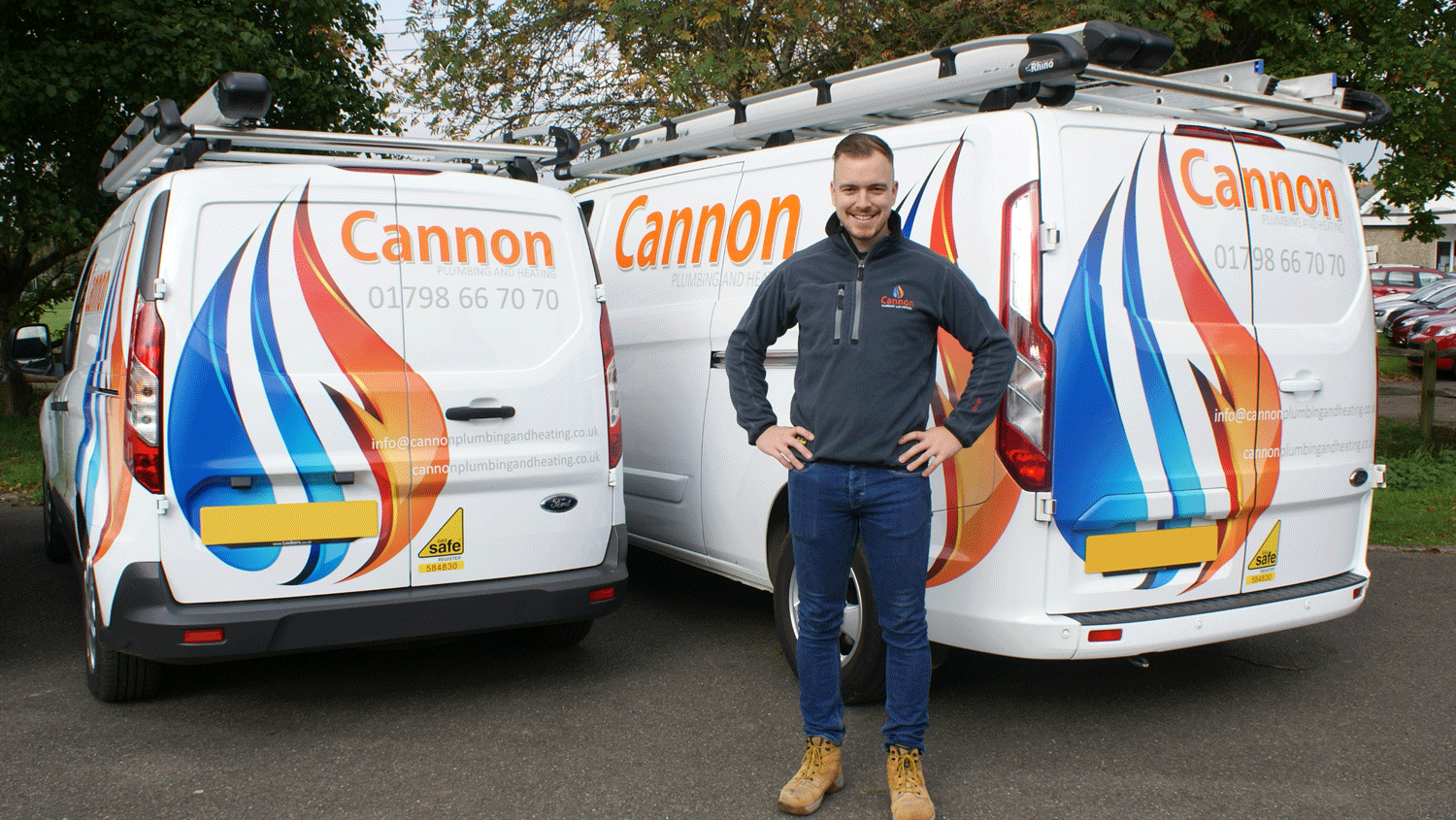 Cannon Plumbing & Heating specialise in carrying out efficient unvented cylinder installations across West Sussex including Pulborough, Horsham, Worthing & more.
There are many different systems to choose from when it comes to hot water; utilising an unvented cylinder is a great way to heat yours efficiently, without the hassle of installing a cold water storage tank. Unvented cylinder installation involves a high-pressure system which draws water directly from the cold mains feed, allowing it to be pumped quickly around your home at a high temperature. It's a great, flexible option if you're pushed for space.
Why should you choose unvented cylinder installation?
If you're hoping to improve the performance of your bath and/or shower, unvented cylinder installation might be the option for you. Unvented cylinder systems can be heated by many sources including immersion, renewable and solar, which means we're able to find the most efficient way which specifically suits your home and needs. It's also a popular option for those who live in smaller homes or new-build properties, and can be extremely cost-effective when compared to installing a brand new combi-boiler.
Having carried out many unvented cylinder installations in Pulborough and the surrounding areas, our friendly team would be more than happy to come by to conduct a quick inspection and determine whether it's something which could benefit you.
Unvented cylinder installation from Cannon:
We operate across the county of West Sussex providing unvented cylinder installations to customers which include residential properties, care homes and estate/lettings agents. Our team of qualified engineers understand that safety is always key and operate with the utmost care towards your boiler, property and home. For any heating needs or queries you may have, Cannon Plumbing & Heating have the expertise and experience to help.
Why choose us?
As a local business in West Sussex, we understand the importance of operating with integrity as a priority. We pride ourselves on accountability; here at Cannon, we do what we say we're going to, when we say we're going to do it, and hold our customers paramount in every decision we make. You can trust that we're going to provide you with the best solution – the one that most suits your own needs, not ours.
By maintaining our focus on customer service above all else, we're able to offer efficient unvented cylinder installations to customers across Pulborough and beyond – we're proudly accountable, consistently reliable and always available.
Get in touch with our friendly team to discuss your unvented hot water cylinder needs in West Sussex. Call us on 01798 667070 or send an email to [email protected].
WHY USE CANNON PLUMBING & HEATING?
Complete Plumbing Service
WHY USE CANNON PLUMBING & HEATING?
Complete Plumbing Service