Leaking Pipes • Full Bathroom Refits • Toilets/Radiators/Sinks & More
Leaking Pipes • Full Bathroom Refits
Toilets/Radiators/Sinks & More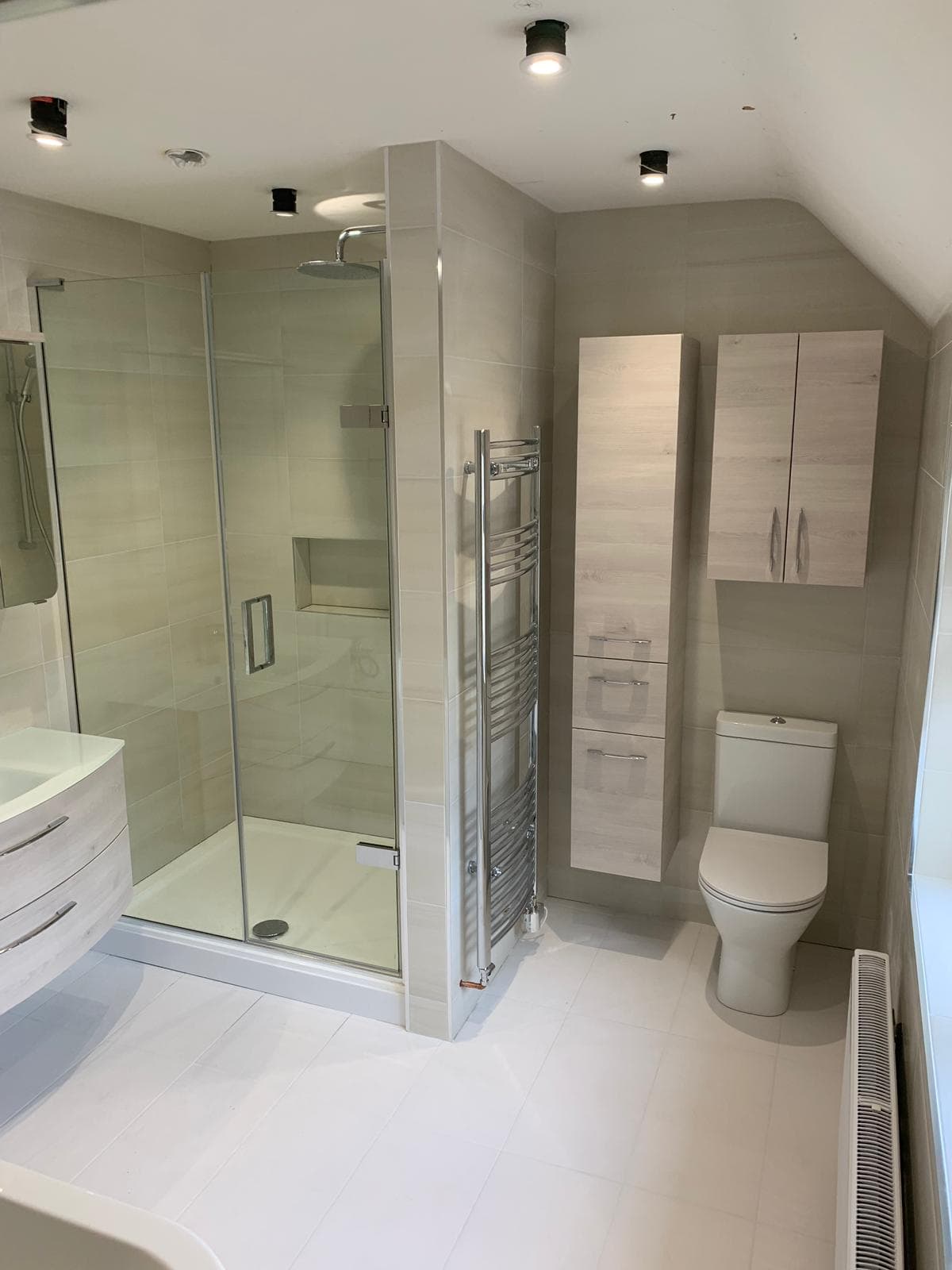 We understand how important your home is to you – and how inconvenient an unexpected plumbing issue can become. From leaking pipes and water where it shouldn't be through to full bathroom refits, each member of our tight-knit team is adept at getting to the crux of the job; we then execute with precision to minimise disruption to your day and property.
We're able to help with vented and unvented hot water cylinders, burst pipes, pumps, toilets, radiator and valve leaks, sinks and more. Our plumbing services go further than a simple install or fix; Cannon Plumbing and Heating are able to conduct regular maintenance which might save you money and hassle in the long-term, alongside all general repairs, complete fit-outs and updating of all systems.
Full bathroom installations – it's no secret that renovations can be disruptive to your household, which is where we shine. Cannon offers full project management for bathroom refits, installations and replacements.
Hot water cylinders – we're experienced in vented and unvented hot water cylinders, whether this be repairing, servicing or converting your old fashioned or outdated system to a pressurised system, which will grant you a significant increase in water pressure!
Showers – from basic repairs and new installs to leaks, pumps and water pressure, we've got you covered when it comes to diagnosing, fixing and even improving showers.
Toilets – sometimes a toilet fix is straight forward; others it may be a little more complicated. Either way, Cannon is able to respond quickly to leaks, overflows, back-ups and more.
Taps – basins, baths and kitchen taps! From tightening a dripping faucet to replacing taps, broken pipes and general plumbing enquiries, Cannon does it all. We're also able to take care of outdoor plumbing; we repair leaking outside taps or install/upgrade with new ones where necessary.
WHY USE CANNON PLUMBING & HEATING?
Complete Plumbing Service
WHY USE CANNON PLUMBING & HEATING?
Complete Plumbing Service