Installation • Industrial & Commercial • Repairs & Servicing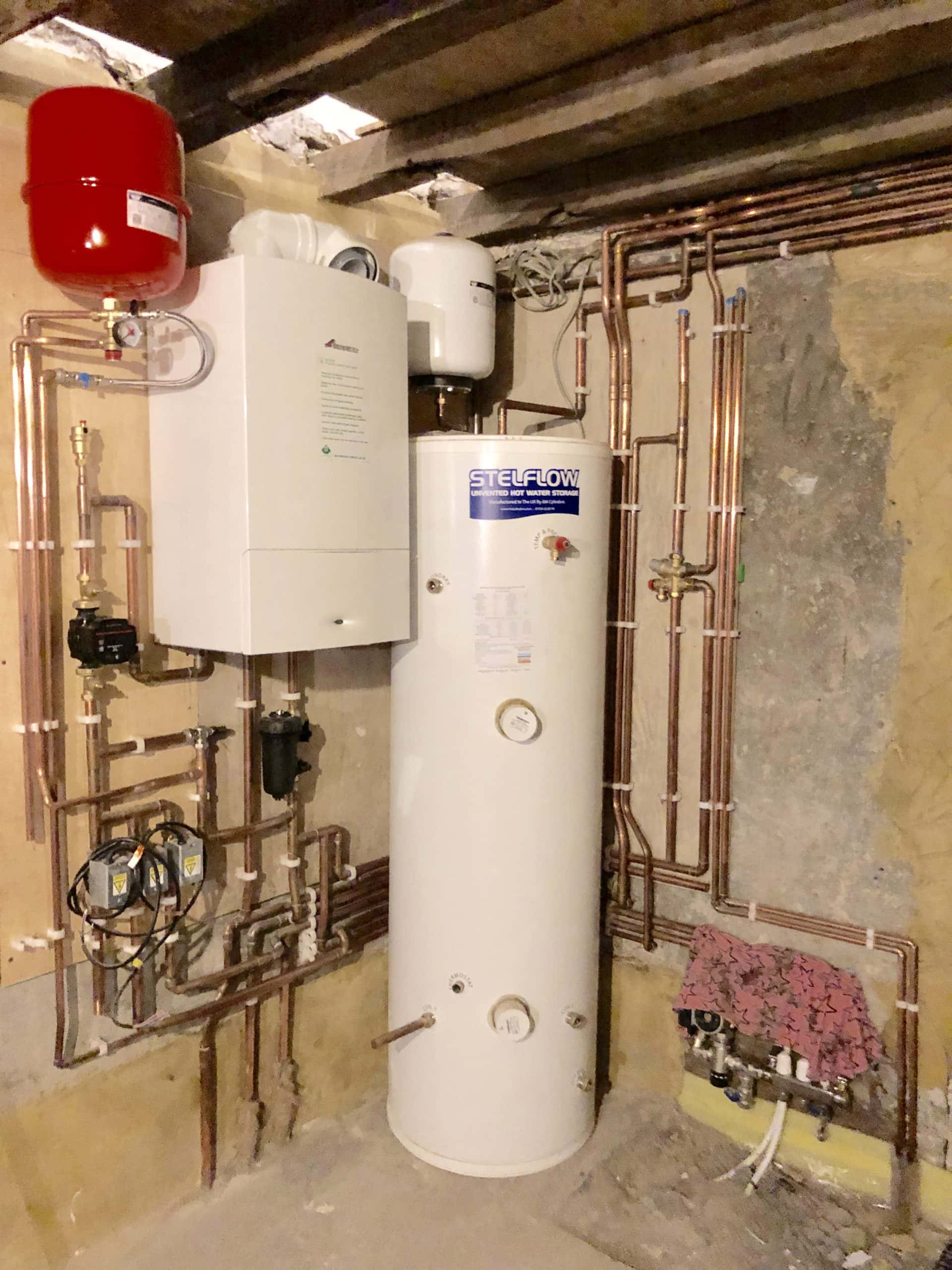 A productive environment is conducive to a smooth-running business, which is why we take pride in installing, commissioning and servicing heating projects of all sizes. Cannon Plumbing and Heating possesses vast experience in domestic heating systems, from installing and upgrading through to repairs and servicing. Our proactive maintenance approach means that we can identify problems before they become one, spelling minimal disruption to your home.
Whether you require a new boiler install or a trusted local business to diagnose and fix issues with your radiator systems, Cannon's team of knowledgeable employees will be there to help when you need them.
Central heating – Cannon Plumbing & Heating are adept in central heating installations including boilers, radiators, thermostats, underfloor heating and smart controls.
Radiator valves – by upgrading or fixing new thermostatic radiator valves (TRVs) we're able to streamline and optimise your boiler usage, which may lead to a drop in your energy bills.
Pumps – getting the heat moving around your house may be easier than you think. We fix faulty pumps and install newer technologies in order to improve heat circulation, and better heat your home as a result.
Power flushing – A power flush is a process carried by our engineers, designed to remove sludgy build-up in the boiler, pipes and radiators that make up your central heating system. A power flushing unit sends water and chemicals through your central-heating system at high velocity to dislodge any build-up of sludge, rust and other debris.
WHY USE CANNON PLUMBING & HEATING?
Complete Plumbing Service
WHY USE CANNON PLUMBING & HEATING?
Complete Plumbing Service