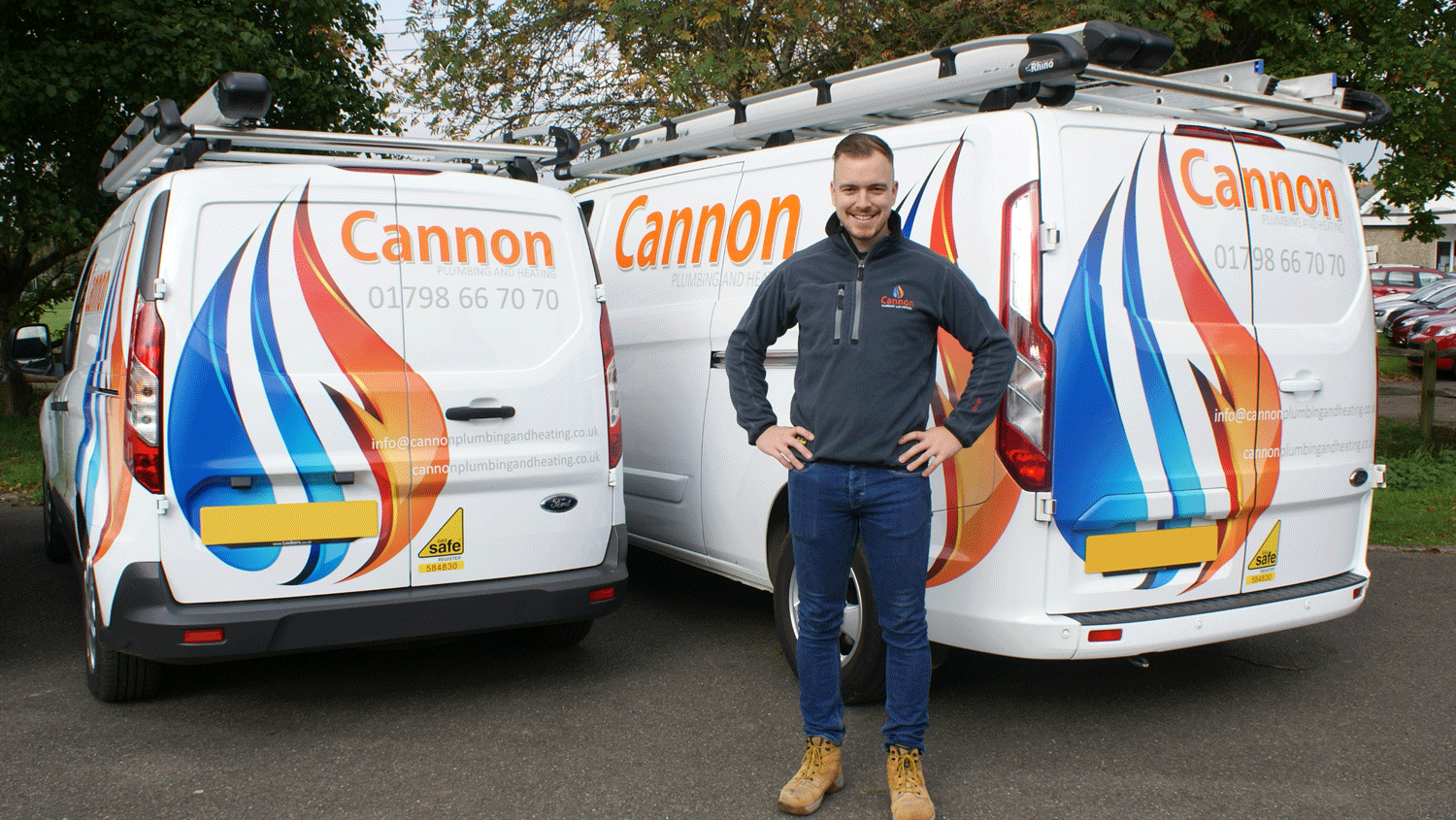 Why You Should Choose Cannon as your Plumber in West Sussex & Surrounding Areas
We are a plumber in West Sussex. We all use plumbing every single day, but perhaps don't appreciate how crucial it is to the day to day running of our lives – until, of course, something goes wrong. When a plumbing issue arises, you need to know that who you choose to partner with is the best in the business, which is why Cannon was founded with an overriding aim in mind: to provide customers with the personal service which, in truth, is sometimes missing in our industry.
What plumbing services do we offer in and around West Sussex?
The saying may be "jack of all trades, master of none", but we like to think we're breaking that old adage. We're able to provide plumbing and heating services across the board, from boiler servicing and repairs to toilets, basins and more.
Our plumber services in the West Sussex area include:
Boiler repairs
New boiler installations
Boiler servicing & check ups
Pipe repairs
Hot water cylinders
Heating system repairs
We respond quickly to plumbing emergencies, getting to the route of the problem and resolving issues with efficiency.
And if there isn't an emergency, but you just need some expert advice? We're also experienced in completing new installs and refit projects from start to finish, whether you're simply hoping to get more out of your current boiler, designing a new en-suite bathroom or any other manner of plumbing enquiry.
Check out our plumber services page for a full breakdown of everything we do in West Sussex.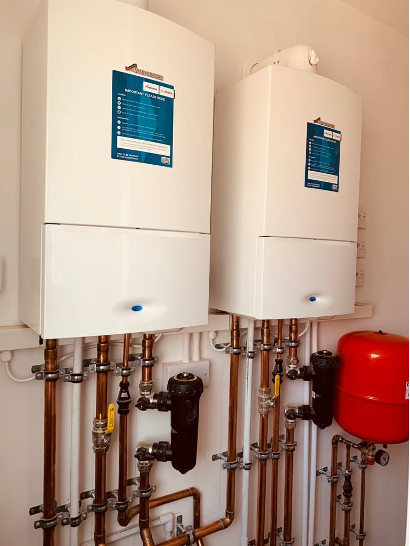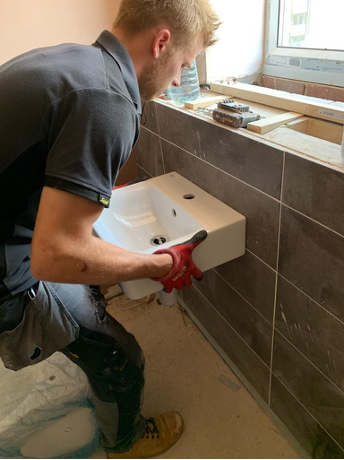 Where Do We Operate in West Sussex?
We provide plumber services in West Sussex and surrounds, including the following:
Pulborough
Crawley
Worthing
Bognor Regis
Littlehampton
Shoreham-by-Sea
Horsham
Chichester
To name just a few. Many customers of ours do refer us to friends, family or other contacts who don't live quite so local; whilst West Sussex is our bread and butter, our team of professionals are happy and able to take one of our beautifully branded vans and be on their way to you in no time, so don't hesitate to get in touch.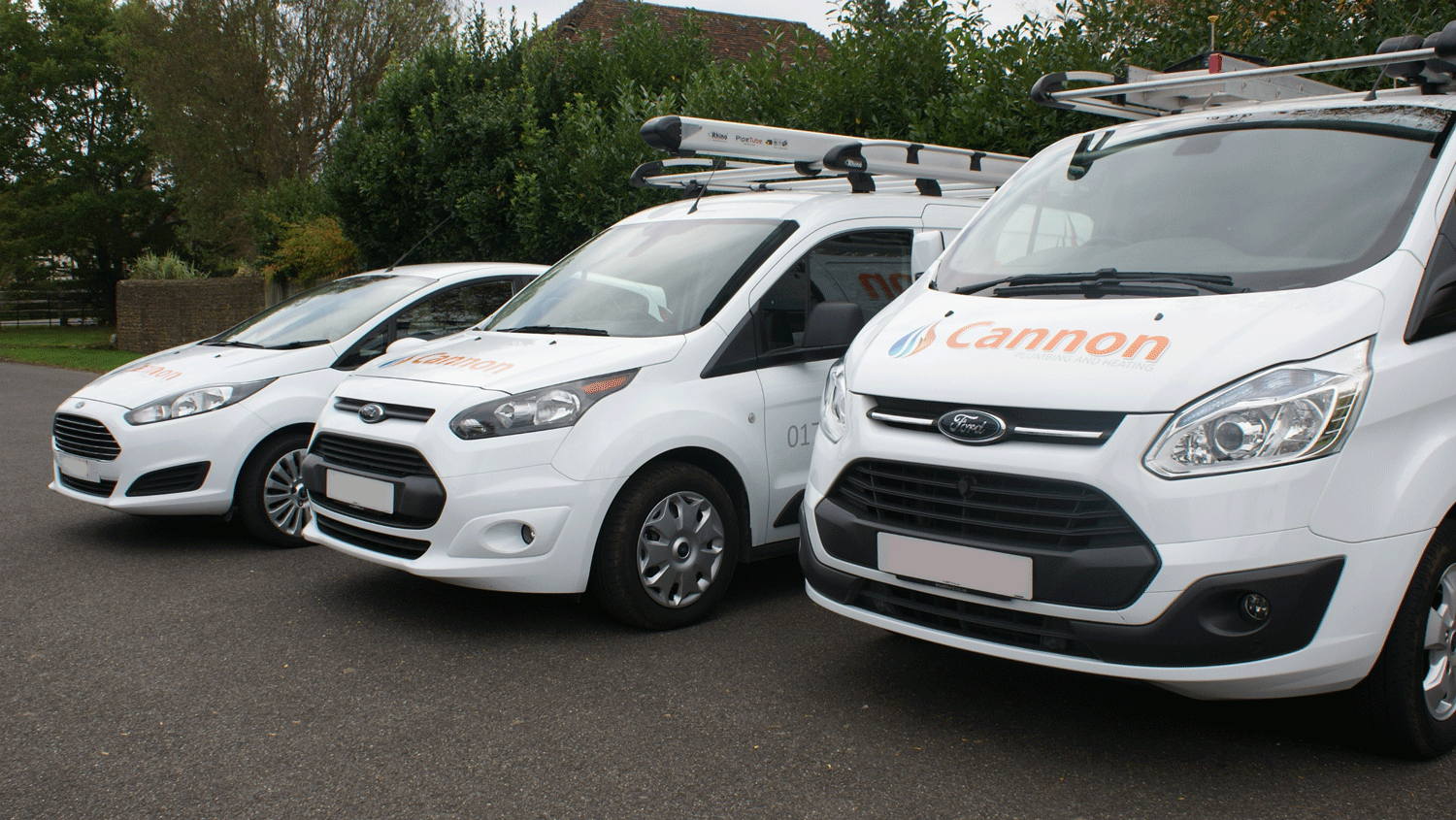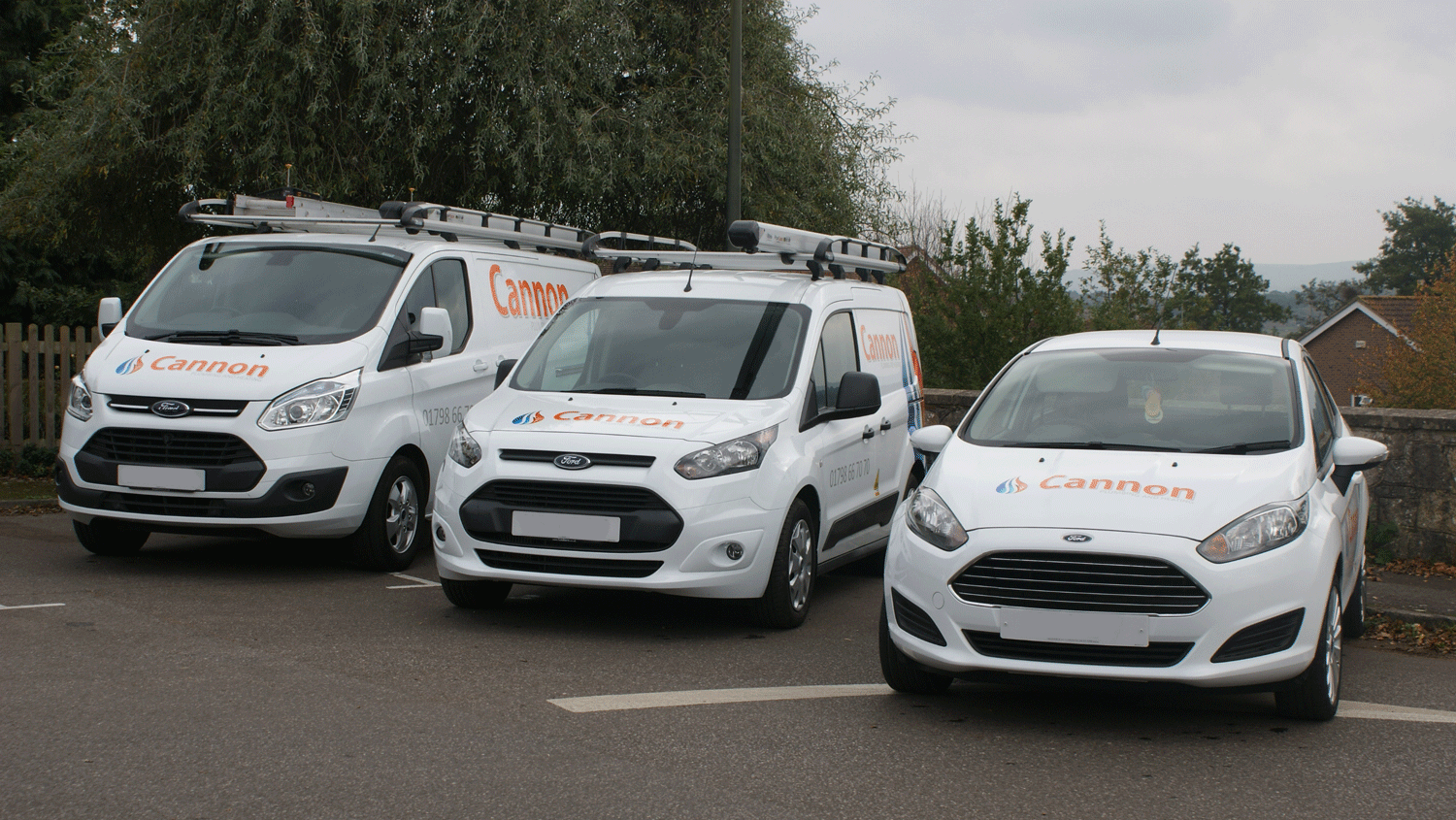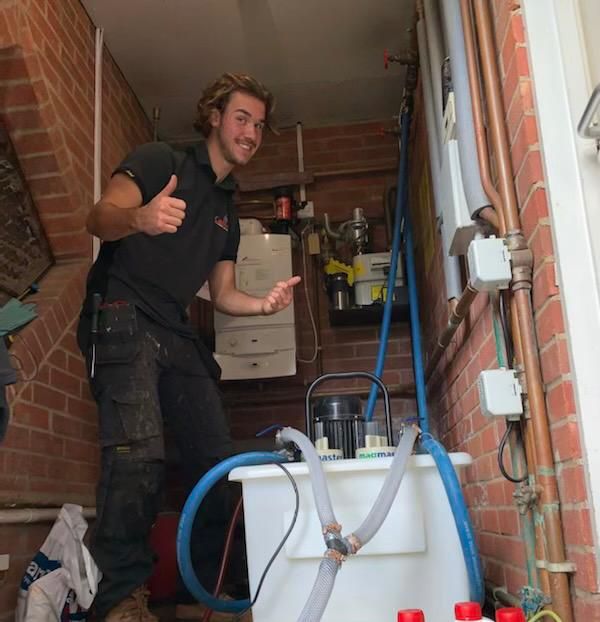 What Can You Expect From The Cannon Plumbing Team?
We work hard to recruit high-level plumbers who fit our culture well, merging technical expertise with our usual sunny disposition – as you can see from this photo of our plumber George carrying out a power flush for a customer recently!
We're all local plumbers to the West Sussex area, so efficiency when it comes to call outs is the name of the game – know that it's our priority to get to you as soon as possible, and we know the area well.
Click here to learn more about our plumbing team.
Who Do We Help?
Cannon Plumbing & Heating offer plumber services to a multitude of customers around West Sussex, including residential homes, care homes, lettings agents, estate agents and new builds.
The bulk of what we do falls within domestic properties – that is, providing fast, efficient expertise to those facing an issue inside their home. We also partner with local lettings and estate agents to offer our plumbing services to their clientele, along with commercial new builds – if it involves property and plumbing, our team of engineers are on the job.
Further to this, we're well equipped to take on large-scale projects for residential care homes – such as the assisted bath installation you see happening in this photo. With access to and preferential pricing available from many different manufacturers, whatever the scope of your plumbing project, we're able to deliver.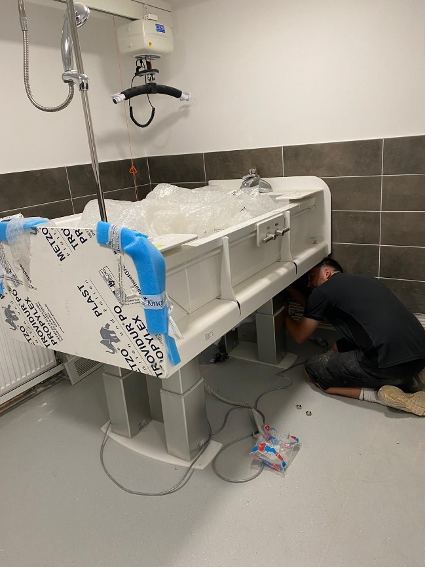 Leading Plumber in West Sussex
Each and every team member here at Cannon Plumbing & Heating joined this career because it's what we love to do – help solve customers' problems. None of the technical jargon that you don't need to know; just delivering the information that you do. Our employees are all highly qualified and educated, but also possess fantastic communication skills – so that we can give it to you straight, without any unnecessary confusion.
It's our job to understand the lingo, and we can certainly walk the walk – so, ask us as many questions as you have, but don't worry about being bombarded with technical talk that you don't necessarily understand;. As a leading plumber in West Sussex, we toe the line between strong technical understanding and interpersonal skills, to give you the utmost in service when it comes to your home.
Why use Cannon Plumbing & Heating?
Complete Plumbing Service
Reliable & Consistent
Gas Safe Registered
Checkatrade Registered
Quick Turnaround Time
To learn more about why you should choose Cannon Plumbing & Heating as your plumber in West Sussex, we'd love to talk. Contact us on 01798 667 070 or go to our homepage to use our online chat tool.
WHY USE CANNON PLUMBING & HEATING?
Complete Plumbing Service
WHY USE CANNON PLUMBING & HEATING?
Complete Plumbing Service
PLUMBING AND HEATING
SERVICES:
Boiler Repairs/Servicing/Installation • Plumbing • Heating • Gas • Emergency Call Outs

Boiler Repairs
Cannon Plumbing & Heating specialise in conducting fast-turnaround boiler repairs across West Sussex including Pulborough, Horsham, Worthing & more.

Boiler Servicing
Boiler Servicing is important and your home depends on heat – whether its to get you going in the morning with a hot shower, or to keep you toasty in the evenings, especially in those winter months.

Boiler Installation
Installing a new boiler can feel like a daunting challenge. From trying to understand which boiler to purchase, followed by finding a reliable installer to see the process through, there's a lot to think about; which is where we come in.

Plumbing Services
Cannon Plumbing and Heating will take care of all your plumbing needs, from leaking taps, burst pipes to full bathroom refits.

Heating Services
We design – Install – Commission - Service and maintain all types of commercial and Industrial heating, large and small.

Gas Services
Install, repairs and services for all domestic requirements.
Emergency Services
We offer emergency plumbing and heating services which include fixing burst or leaky pipes, busted boilers and even more.

Powerflushing Services
Powerflushing is an excellent tool in our arsenal which essentially allows us to cleanse your heating from the inside out.

Unvented Cylinder Installation
There are many different systems to choose from when it comes to hot water; utilising an unvented cylinder is a great way to heat yours efficiently, without the hassle of installing a cold water storage tank.
Read the latest from Cannon: